Digital services companies or internal CIOs, you know it all too well: changes within your technical infrastructures are frequent and poor monitoring can have consequences on the quality of the services provided. That is why it is essential to have an ITSM solution capable of supporting the evolution of your infrastructures and adapting services to these changes.
IT infratructures : development in a mess
Your technical infrastructures are constantly evolving, and it is imperative that your IT teams master these changes to ensure continuity of services, transparently for users and at a controlled cost.
If you are a service company, changes in infrastructure and software have a direct impact on your customers. The major challenge for the teams is to be able to pass on changes made to the infrastructures on customer contracts in real time, to ensure the quality of service and respect commitments.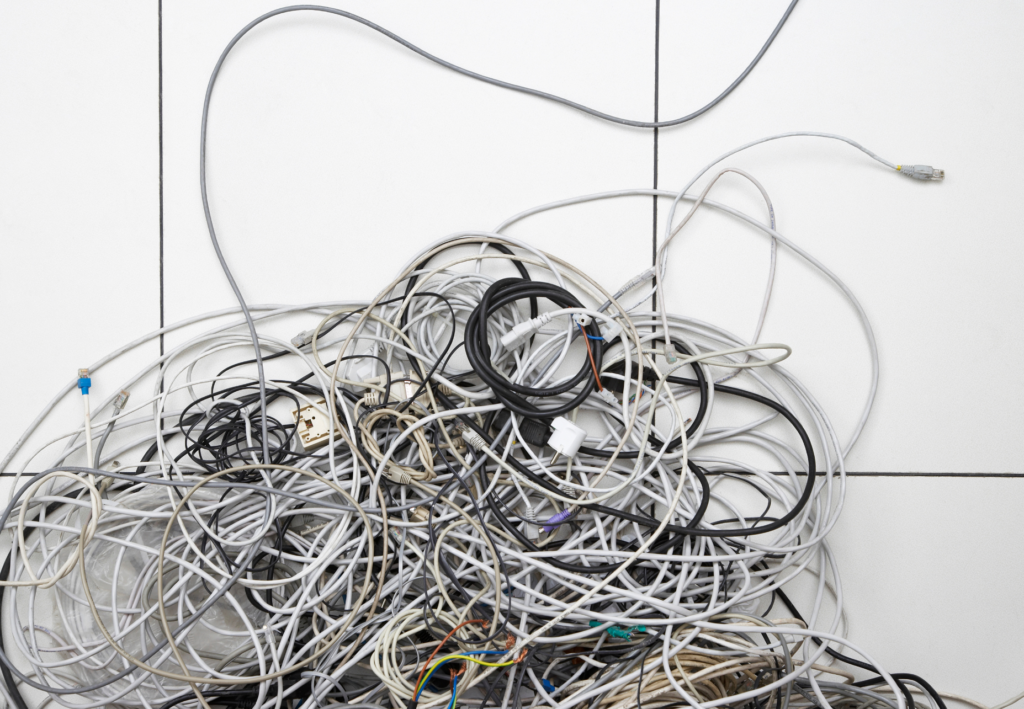 To put it simply, it is a question of linking technical developments to the services delivered. For example, when moving an application from one system to another, you will have to ensure that it is immediately taken into account at the support level. Thus, requests for assistance on this application will be attached to the right assets, in this case the systems on which it runs at time T. Similarly, when a customer switches from onpremises hosting to a cloud subscription, the contract will need to be updated immediately to match the infrastructure and configuration items. If you work within an IT department, changes in infrastructure, such as software, can impact the daily life of the business. It's therefore just as important for your IT team to rapidly integrate changes to maintain strong user support (teams need to know which components are affected by a support ticket.). It is essential here to have an intelligent inventory tool (typically a CMDB) which is agile and open, to reflect and anticipate infrastructure developments.
Leverage an agile IT services platform
It is important to be able to adapt services as your IT instances evolve. Your responsiveness to changes in IT infrastructures, both hardware and software, reveals your ability to ensure continuity of services, and therefore to guarantee user satisfaction. To achieve this, deploying an agile ITSM solution is a must.
With ITSM software like iTop, you can easily meet these challenges. The low-code graphical tool ITSM Designer, included in iTop, allows you to easily create new categories of components as the IS evolves.
In addition, iTop makes it very easy to associate components with each other to facilitate support. Even better: the tool manages the links between components, users (internal businesses, customers for ESN) and the expected (or contractualized) service levels.
For example, a ticket created in iTop will contain all the information necessary for itsresolution, such as the equipment and applications related to the user who makes the request. In this way, the IT team can see the infrastructures concerned at a glance, with the likely impact on other hardware, etc. Similarly, iTop systematically links customer contracts to tickets to immediately visualize the commitments to be respected (a must for service providers!).
iTop also meets the needs for more advanced customization in an ultra-agile way. For example, it is possible to automate a service or create new processes with ease.
On a more global level, iTop offers you a 360° view of the state of your technical infrastructure. It allows you to list the whole of your assets (in the CMDB), to visualize your system in real-time. The mapping of dependencies between your systems (networks, applications, equipment, etc.) is complemented by a powerful impact analysis to easily identify the origin of incidents and potentially impacted user customers.
IT infrastructure monitoring: automation as an ally

To push agility even further, your ITSM solution must offer automation possibilities.

For example, iTop allows you to set up automatic alerts to notify you of any unusual behavior within your IT instance. iTop is also open enough for you to connect your ITSM to other solutions, such as inventory management for example, to be able to automate the evolution of IT infrastructures and inventories.
A service platform like iTop therefore makes it possible to quickly adapt services and user support to changes in IT infrastructures.