As an IT operations manager, you are responsible for the smooth running of IT production and IS maintenance. So the consequences can be disastrous if you lose control of your environment…
Houston, we have a problem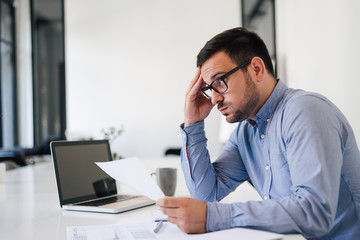 Do you keep asking your team for the same information over and over again? "Which server is running this application? I can't remember: does the router 2135 have an extended warranty?"
The bad news: these questions are symptomatic of difficulties in finding your way around your IT environment. It does not necessarily mean that nothing has been implemented to keep control of your IS. But it does mean that there are still gaps!
Not surprisingly, IT operations managers often encounter a mountain of IS components that need to be documented to keep the IT assets up to date. In many cases, the Excel files (or inventory tools) proliferate until they become completely unusable – and unused. The IT components are frequently listed by type, in separate documents, with no link between the different information. As a result you will have a file containing all the warranties, another with all the purchase dates, another listing software licences, and so on.
In a nutshell, inventory is all very well. But if they are spread over several tools and not linked to each other, you are likely to lose control… For IT service information to be usable, it must be reliable, up-to-date and consolidated.
Why you urgently need to take back control?
A lack of structure in the management of IT infrastructures can have serious consequences:
The loss of an IS component,
Poor management of IT stocks,
Waste of time looking for the cause of a problem,
Lack of anticipation of IT equipment's obsolescence,
Bad management of material and human resources,
Lack of anticipation of future investments,
Incorrect impact analysis in case of hardware or software maintenance/update,
Increased security vulnerabilities,
A rough estimate of the criticity of the equipment,
A lack of vision of redundancies,
Bad SLA management
And the list goes on! As an operations manager, you need to be in control of your environment to avoid serious issues. A solid inventory and good monitoring are essential to have a clear view of your IS and to react quickly when needed
How to take back control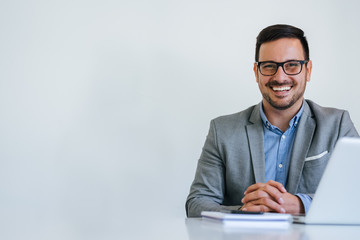 Taking back control of your IT department is no longer an option. But how can you do this without unnecessary complexity? How do you combine a properly documented inventory with effective real-time monitoring? What kind of tool can meet these expectations? The answer fits into four letters: CMDB.
A CMDB (Configuration Management Database) enables the centralization and standardization of IS-related data in a common and easily accessible repository. 
With a well-structured CMDB you have all the important information about your equipment at your fingertips. Each component is automatically documented from your existing discovery and/or inventory tools. The CMDB must be constantly populated to stay up to date. Thanks to several possible  integrations, the data is kept up to date in real time and on a single interface.
Data management challenges in IT departments are not a fatality. If you feel you are losing control, don't panic! There is still time to tackle the problem head on. Contact us now!